Wayne Fricke
Get 150+ Years of Combined Litigation Experience on Your Side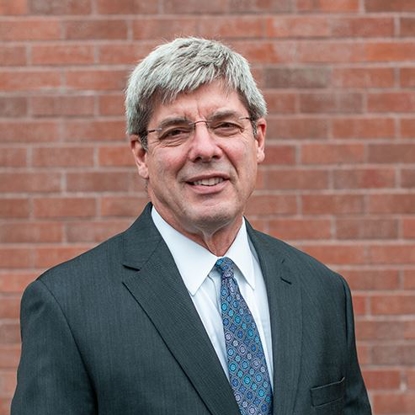 Wayne Fricke
Bio
Since graduating from law school in 1986 from the University of Puget Sound (now Seattle University School of Law), Attorney Wayne Fricke has devoted his entire career to representing victims who have been harmed by the actions of others, including governments, police, and corporations. Additionally, he has devoted his career to representing individuals who have been accused of crimes in a variety of situations.
Known as a formidable trial and appellate advocate for his clients, he has achieved results that are unparalleled. From settlements of well over a million dollars for victims injured by the negligent actions of the State of Washington to numerous not guilty verdicts in the toughest of cases, he has earned the respect of judges, defense attorneys, prosecutors, and juries throughout the State of Washington and beyond.
As his reputation has grown, Mr. Fricke has been hired to represent individuals in both federal and state courts in all parts of the State of Washington, the State of Alaska, as well as federal district courts in California and Montana. He has represented clients charged with everything from all types of felonies and misdemeanors from white-collar crimes to environmental crimes. He is well-versed in both trial and appellate practice.
Additionally, Mr. Fricke has been asked to speak and share his knowledge at numerous continuing legal educating seminars for statewide organizations, as well as the local Bar Association. He also is politically active, testifying on pending legislation within the State of Washington. 
Mr. Fricke was selected for inclusion in Rising Stars℠ in Washington Law & Politics, profiled in the December-January 2000 issue. Subsequently, the magazine has selected him for inclusion every year since 2005. The American Trial Lawyers Association followed this up by naming Mr. Fricke as one of its 100 Top Trial Lawyers beginning in 2010 and continuing thereafter. Mr. Fricke was inducted into the American College of Trial Lawyers in March 2021.
Hobbies
When not practicing law and advising clients, Mr. Fricke can be seen on his bicycle on the road or on mountain bike trails enjoying testing his endurance and spending time with his friends and family. He takes great satisfaction in having ridden the 204-mile Seattle to Portland (STP) bike ride in a single day, although he grudgingly acknowledges it was not without difficulty during the final 40 miles. He also enjoys relaxing by splitting wood.
Mr. Fricke believes these endurance activities aids him in being fit to take the toughest of cases to trial and achieving the best results for his clients who have been wronged by individuals, companies, and governments, as well as those who need to have their constitutional rights defended when charged. He can give you an honest opinion as to what direction you should go in any given case.