Brett Purtzer
Get 150+ Years of Combined Litigation Experience on Your Side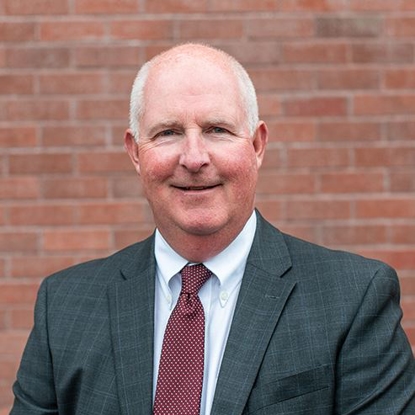 Brett Purtzer
Bio
Attorney Brett Purtzer began his law career in 1987 after graduating from the University of Puget Sound Law School in Tacoma, where he was a member of the Law Review and The Order of the Barristers. After working in Seattle for an insurance defense firm, Mr. Purtzer quickly learned that he'd rather represent people than corporations.
Since moving to Tacoma and for the past 25 years, he has represented individuals in both criminal and civil matters and has represented lawyers, judges, and health care professionals in disciplinary matters before the Washington State Bar Association, the Judicial Conduct Commission, and the Medical Quality Assurance Commission. He has represented clients in Washington, Oregon, California, and Wyoming.
While he is a Pierce County attorney, his trial experience goes well beyond the Tacoma area. Mr. Purtzer represents individuals charged with criminal matters in Washington state, federal, and military courts. His practice ranges from representing individuals charged with misdemeanors to death penalty offenses.
Mr. Purtzer has obtained not guilty verdicts multiple times in felony cases including rape, child rape, child molestation, assault, kidnapping, perjury, false statements, and in misdemeanor cases charging DUI, reckless and negligent driving, assault, trespassing, and shoplifting. Many of these cases have been won pre-trial when Brett has been able to convince the prosecutor to dismiss the charges. Several of Mr. Purtzer's acquittals were self-defense cases which then required the state to pay his legal fees.
Mr. Purtzer has represented several law enforcement and military officers in criminal cases, including first-degree murder, child rape, assault, and perjury. He has also represented law enforcement officers in simultaneous employment matters arising as a result of their criminal charges. After successfully representing one law enforcement officer, he not only obtained a not guilty verdict but also successfully assisted the officer in obtaining his job back after being suspended for almost a year.
In addition to representing individuals in criminal cases, Mr. Purtzer has an active civil practice that includes representing persons in personal injury, wrongful death, civil rights, and employment cases. His personal injury verdicts included the largest dog bite verdict in Pierce County at the time, as well as several substantial verdicts for serious auto accidents.
He has also obtained substantial settlements for individuals who have suffered severe maritime injuries, as well as families who have suffered the devastating effects of the wrongful death of a family member. The wrongful death cases have been filed against local jails and taverns that negligently failed to protect the inmates and patrons, resulting in tragic deaths.
Civil rights litigation is another area where Mr. Purtzer has successfully represented individuals against state and local law enforcement agencies who have violated his client's constitutional rights. After resolving these cases, Brett's clients felt vindicated for the treatment they received when the offending parties sworn mission was to protect—not to abuse.
Mr. Purtzer also represents individuals who have suffered the devastating effects of sexual abuse after being placed in the care of state agencies and foster homes where they believed they would be protected and free from harm. Knowing how to treat those who have been violated, and being able to provide them comfort in a truly uncomfortable setting, is one of the hallmarks of Mr. Purtzer's representation of these very special people.
A lot of lawyers claim to be trial attorneys, but unlike those who have trouble finding the courthouse, Mr. Purtzer regularly tries criminal and civil trials in both state and federal court. In addition to his active trial practice, Mr. Purtzer frequently argues appeals in all three divisions of the Court of Appeals and the Washington State Supreme Court, as well as in the Ninth Circuit Court of Appeals in Washington, Oregon, and California.
In addition to his legal practice, Mr. Purtzer is often asked to speak at legal seminars on the area of legal ethics and criminal law. He is active in the local and federal bar associations, having served as the President of the Tacoma Pierce County Bar Association and as a current co-chair of the Federal Bar Association pro bono committee. These are just a few positions he has held throughout his years as one of Washington's preeminent lawyers.
Mr. Purtzer is proud to be a lawyer and has the skill and dedication to take any case to trial if that's what's needed to achieve the right result. He looks forward to representing all those in need to make certain that justice prevails.
Hobbies
In his spare time, he enjoys spending time with his wife and their two children. He's an avid skier and triathlete and enjoys boating on the Puget Sound and in Canada.