Lance Hester
Get 150+ Years of Combined Litigation Experience on Your Side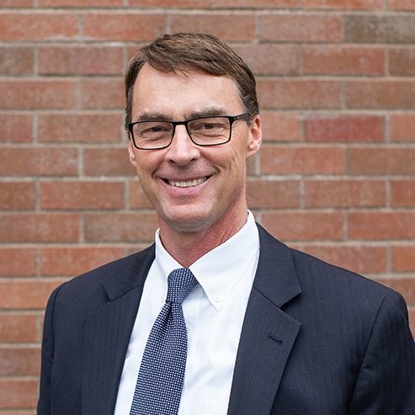 Lance Hester
Bio
Lance Hester is a strong advocate for his clients' rights. He spends his days helping clients through some of the toughest times they will ever face. With over two decades of experience, Lance has handled everything from murder charges down through minor traffic and trespass offenses. He is licensed to practice throughout Washington and Idaho, and he has argued in every appellate court in the state, including cases in the Washington Supreme Court. His federal practice includes experience in the courtrooms of the Western District of Washington, as well as representation in Idaho federal court as well as the 9th District. His experience also includes navigating the petitioning process to the US Supreme Court.
Helping victims through their injuries has been a large part of the work Lance has done for clients as well. His clients have been in automobile accidents, pedestrian and cycling accidents, as well as a variety of less common injuries, such as falls on premises that were negligently maintained and injuries from fireworks explosions. Lance also is an experienced medical malpractice attorney. And he has extensive experience in pursuing claims for victims of child sexual abuse. Lance also advises and represents businesses and individuals involved in commercial litigation.
"I am honored to stand alongside my clients during a time when they need my support and experience. My clients get the benefit of our office's team of excellence and experience. And I am proud to work through the problems that each case brings with the kind of confidence my clients deserve."
Lance has extensive history giving back to his profession and the community. He has served as a trustee and young lawyer representative to the Tacoma Pierce County Bar Association, has participated in a leadership position in the Robert Bryan Inn of Court, and he served as the state Young Lawyer President. He has served on local and national non-profit boards and committees.
Lance has spent a considerable amount of his spare time training for marathons and raising money for Parent Project Muscular Dystrophy, a national non-profit. He enjoys skiing, traveling, cycling, boating, and weekend outings with his boys and friends. He has two sons, one in college and the other an upperclassman in high school.
Young Lawyers Division Washington State Bar Association

Tacoma Pierce County Bar Association Young Lawyer Division

Washington State Association for Justice

Washington State Bar Association

National Association of Criminal Defense Lawyers

Washington Association of Criminal Defense Lawyers

Trustee to the Pierce County Young Lawyer's Division

Two-time Washington Law and Politics Rising Star

Secretary/Treasurer – Tacoma Pierce County Bar Association

Treasurer – Robert Bryan Chapter of American Inns of Court

Board Member and Treasurer of national organization - Parent Project Muscular Dystrophy
Hobbies
Mr. Hester maintains an active lifestyle. He enjoys skiing in both the lake and the mountain, along with running, biking, and swimming. He has completed the New York and Disneyworld marathons and regularly competes in local triathlons, half-marathons, and 5k road races. He enjoys traveling, boating, or any kind of adventure with his friends and two boys. Mr. Hester's youngest son lives with Duchenne Muscular Dystrophy.Mr. Hester is a committed advocate for the disadvantaged and actively spends considerable time personally meeting with researchers, Congressional representatives, government agencies, and advocacy groups. He serves on a national board (Parent Project Muscular Dystrophy) and is committed to continuing this work until there is an end to Duchenne.